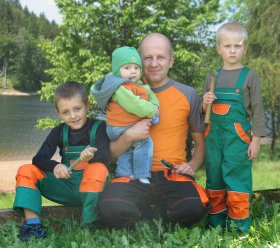 Ing. Petr Spacil - contact information

Moravske Branice 279
664 64 Dolni Kounice
Czech Republic


(20 km south-west from Brno)


+420 775 24 88 99


(English only)

| | | |
| --- | --- | --- |
| petr | | kovo-spacil.cz |


Attention! Don't forget to
insert "@" manually when
copy-pasting the address.


Id. Nr.: 723 39 641
Tax Id.: CZ7611233575



I'm not a VAT-payer




Recommended data formats for technical drawings

When e-mailing me any technical documentation, please use one of the following data formats:
AutoCAD DWG/DXF, version up to 2000. These drawings don't need to contain all the dimensions.
Adobe PDF - the most convenient format - all drawings can be easily exported to PDF.
One of the compressed bitmap formats - JPG, GIF, TIFF, PNG. The JPG format is good for scanned drawings or sketches, other formats are suitable for drawings generated by your vector software. Please don't use the BMP format, it isn't compressed and the attachment is huge (several megabytes).
Scanned or photographed freehand sketch - use the JPG format.
Photo of the sample part - use the JPG format.
Render or screenshot from your 3D software - PNG is the best choice, JPG will also work.