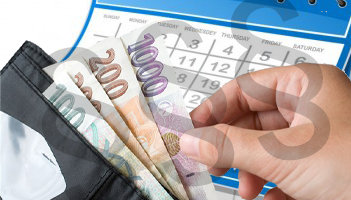 Debtors

This page is intended for publishing those customers, who have their invoices long after the maturity date, and are not willing to come to an agreement. Currently I'm glad to declare that all my customers are free of any debt to me.

Payment terms
The default method of payment is an international bank transfer based on the invoice issued by me.
Most often, the invoice is delivered together with the products. If necessary, the invoice can be delivered separately by post or by e-mail in PDF.
The default payment deadline is 14 days since the invoice has been issued. Because of the shipping delay, the real deadline is 10-12 days after receiving the invoice. With reliable customers, a longer period within the law could be arranged.
If the customer gets into a delay with the payment, I'll send him the first e-mail reminder approximately one week after the maturity date to ensure that the customer has received the invoice and accepted its validity.
If the customer does not respond to first reminder, he gets second e-mail after a couple of days. This second reminder also contains a warning that the customer could be published at this page.
A last attempt at phone contact and negotiation is always made before the debtor is published at this page.
The record about a debtor is removed immediately after the money appears at my account.